Kosher food in the capital of Georgia is not a problem.
In Tbilisi, there is an opportunity to taste both meat and dairy dishes, order takeaway dishes and prepare for Shabbat at home.
Kosher restaurants are located in the center of the old city, not far from Great Synagogue of Tbilisi and Beit Chabad.
The combination of Georgian national cuisine and Jewish kosher tradition is mtsvadi (barbecue) and khinkali – when it comes to the meat menu. And when there are dairy products on the table, khachapuri is an obligatory attribute.
Restaurant "Mendi's Tbilisi"
It is located in the historical district of Tbilisi on Bambis Rigi street, 7.
Phone: 595 55 52 65.
Facebook: https://www.facebook.com/MendisTbilisi/
Restaurant menu selection is on Instagram: https://www.instagram.com/mendistbilisi/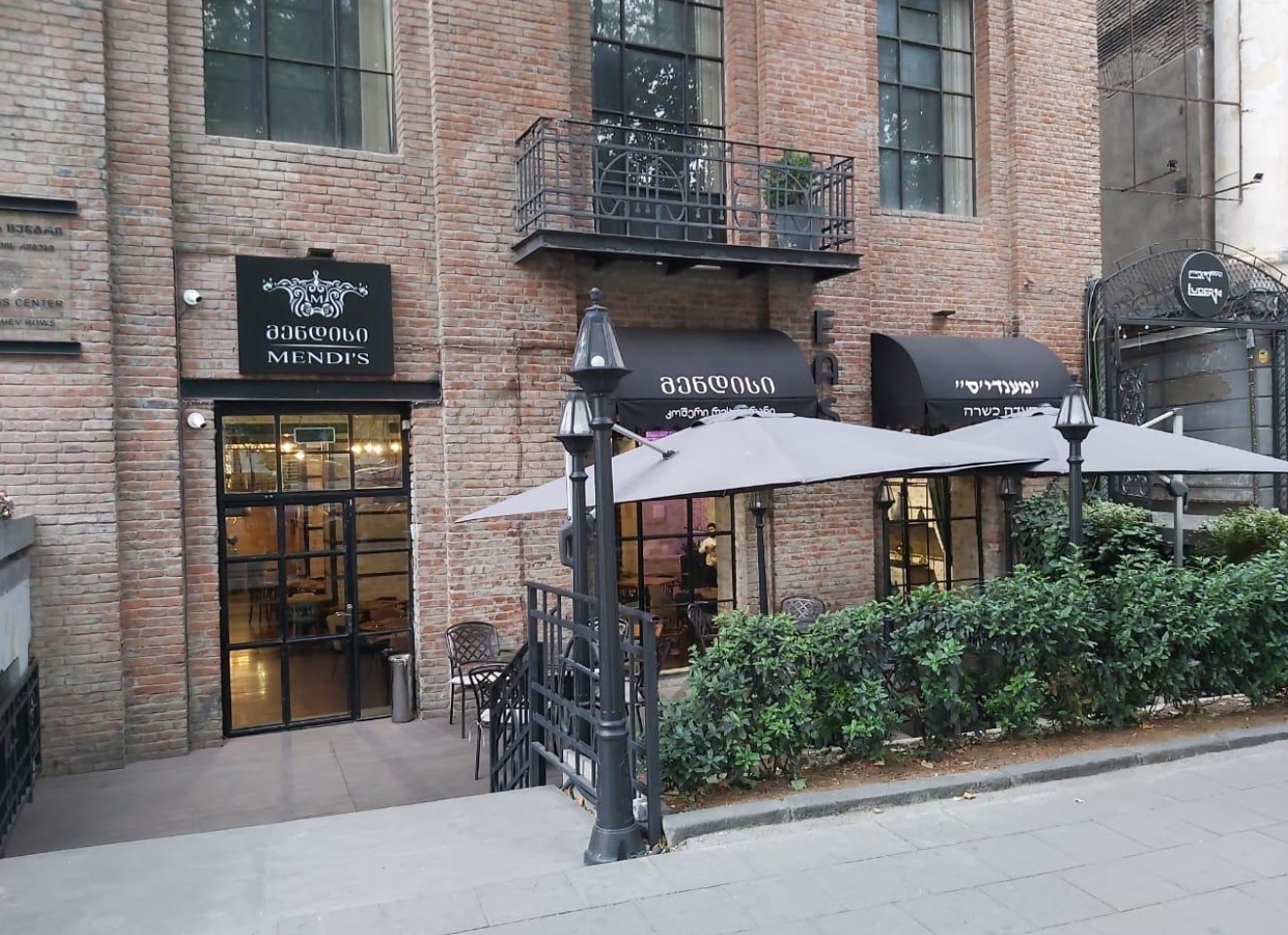 David Restaurant
Located in the courtyard of the Great Tbilisi Synagogue on the street. Kote Abkhazi 45.
Opening hours: Monday, Tuesday, Wednesday, Thursday, Sunday – 9:00 – 22:00. Friday – 9:00 – 17:00. Saturday is a day off.
Tel: +995 322 729 321 +995 597 773 177, +995 555 206 048 – answer in Hebrew.
In the restaurant mono buy kosher wine. A separate certificate for it was issued by the chief rabbi r. Abimelech Rosenblat on the wine "Meshubach". The wine is produced in two varieties: red and white – and is packaged in liter plastic bottles.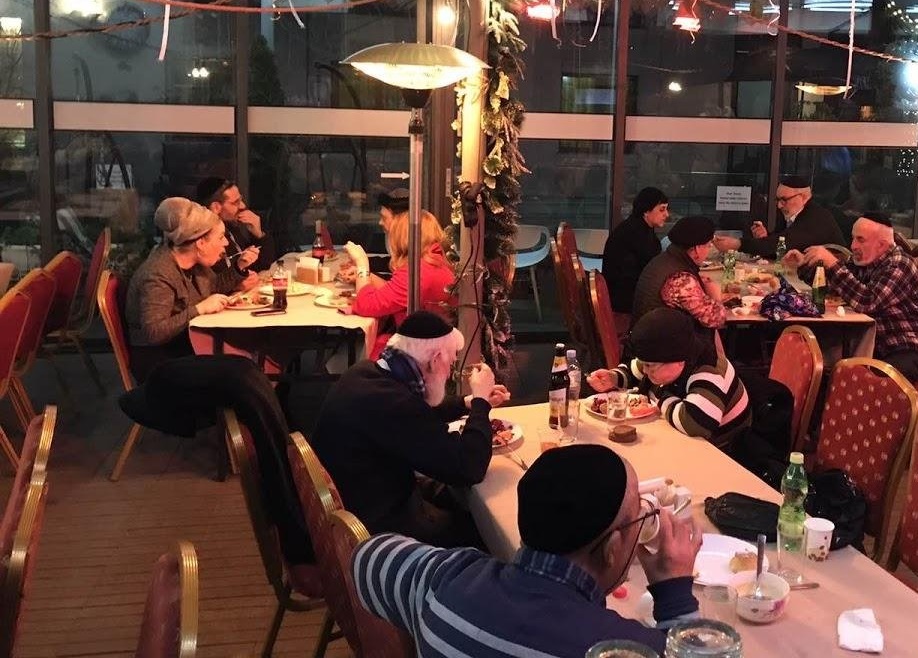 Jerusalem Restaurant
Located at st. Jerusalem 2/5.
Phone: 555 54 56 11.
If you go to the restaurant from Kote Abkhazi Street, it is easier to go through Jerusalem Street and Jerusalem Square. On the right, it is easy to see a sign with the inscriptions "Jerusalem" and "Kosher". Therefore, on the maps, the restaurant is designated as "Kosher Jerusalem". Apparently, the mapmakers didn't realize that the word "Kosher" didn't refer to the name of the restaurant.
Prices are slightly higher than in the restaurant at the synagogue. You can not only eat, but also order takeaway dishes for Shabbat at home.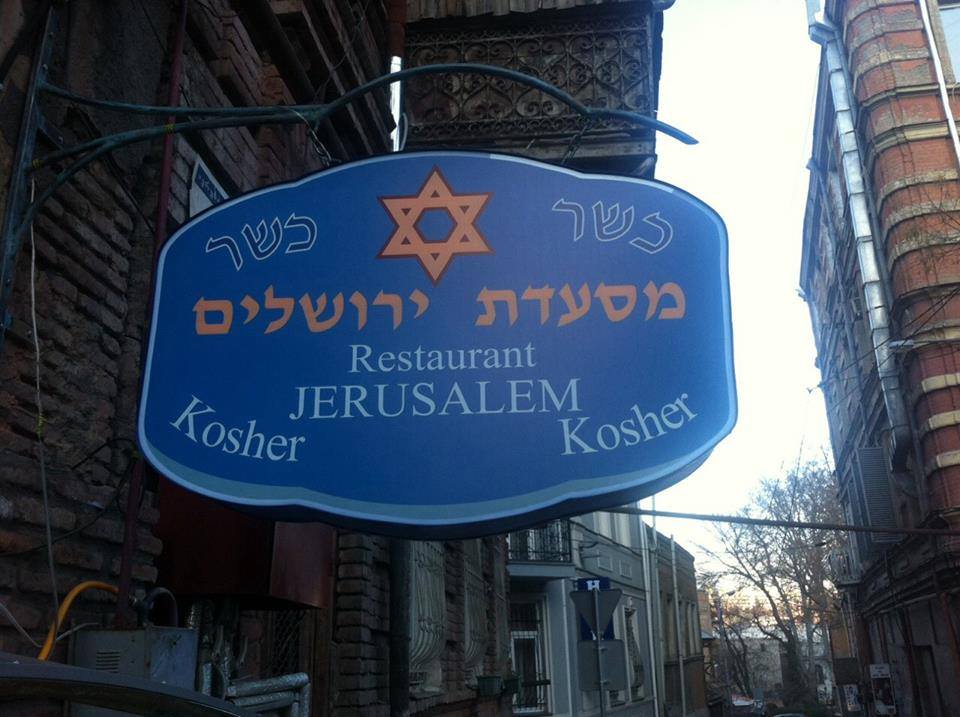 Restaurant "L'Chaim"
Located on 25 Vakhtang Gorgasali Street, near the famous Sulfur Baths, there is a Facebook page https://www.facebook.com/kosherrestaurant.georgia/
Working hours: Monday, Tuesday, Wednesday, Thursday, Sunday – 11:00 – 22:00. Friday – 11:00 – 15:00. Saturday – day off