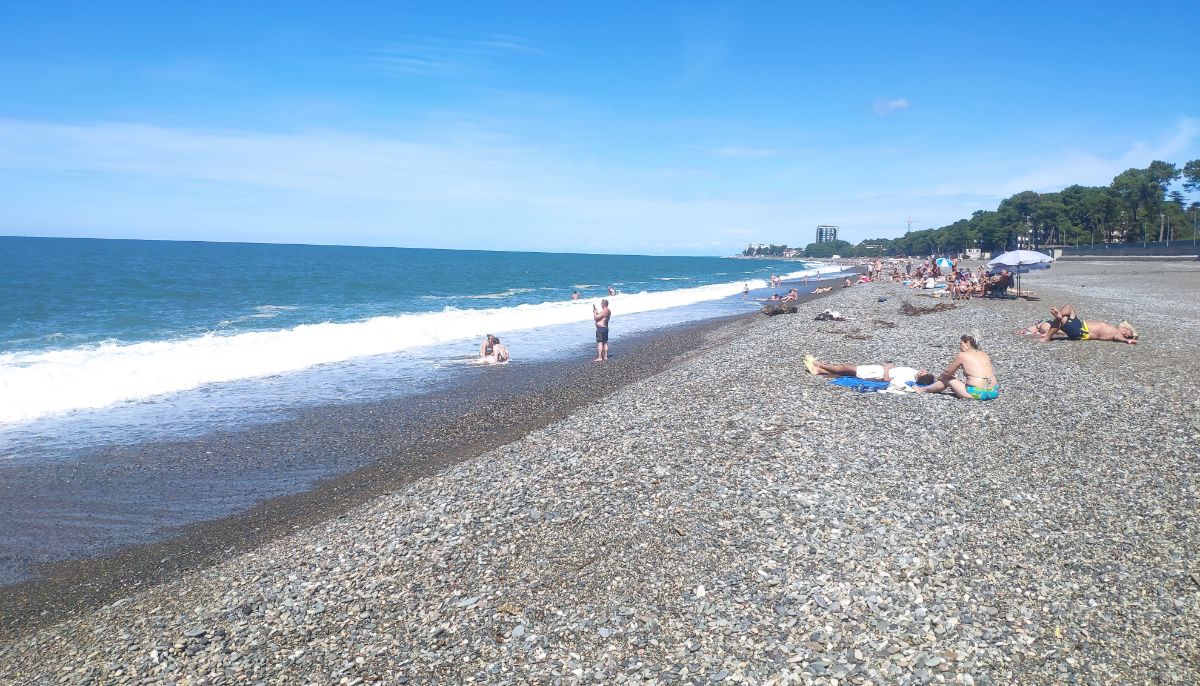 Kobuleti is a resort town in Adjara, part of the "Georgian Riviera". It is located on ten kilometers of the Black Sea coast, approximately in the middle between Batumi and Poti. The main resort life is more or less evenly concentrated along the sea on a long embankment and two parallel streets – Agmashenebeli Avenue and Rustaveli Avenue, on which city buses run.
The beach is pebbly and wide. Sea water is usually clear. A promenade has been laid along the entire beach, a park area has been preserved, behind which there are private hotel houses interspersed with shops, cafes, bakeries and other infrastructure. The center with market, railway station, banks, office buildings is located in the southern part of the city.
Most of the inhabitants of Kobuleti are somehow employed in the tourism industry. Almost all houses along the coast are converted or originally built to receive vacationers.
The holiday season in Kobuleti begins in June and ends in mid-September, with the beginning of the new school year.
The bulk of holiday-goers are Georgians and Russians. There are a number of freelancers from different countries who stay here for the winter. Signboards and announcements in Kobuleti are often duplicated in Russian.
From beach activities – riding a "banana", SUP boards, parasailing, sea and river fishing. On land – restaurants with national Georgian cuisine, bicycle and electric scooter rentals. You can take a tour of the surroundings by minibus with a driver-guide.