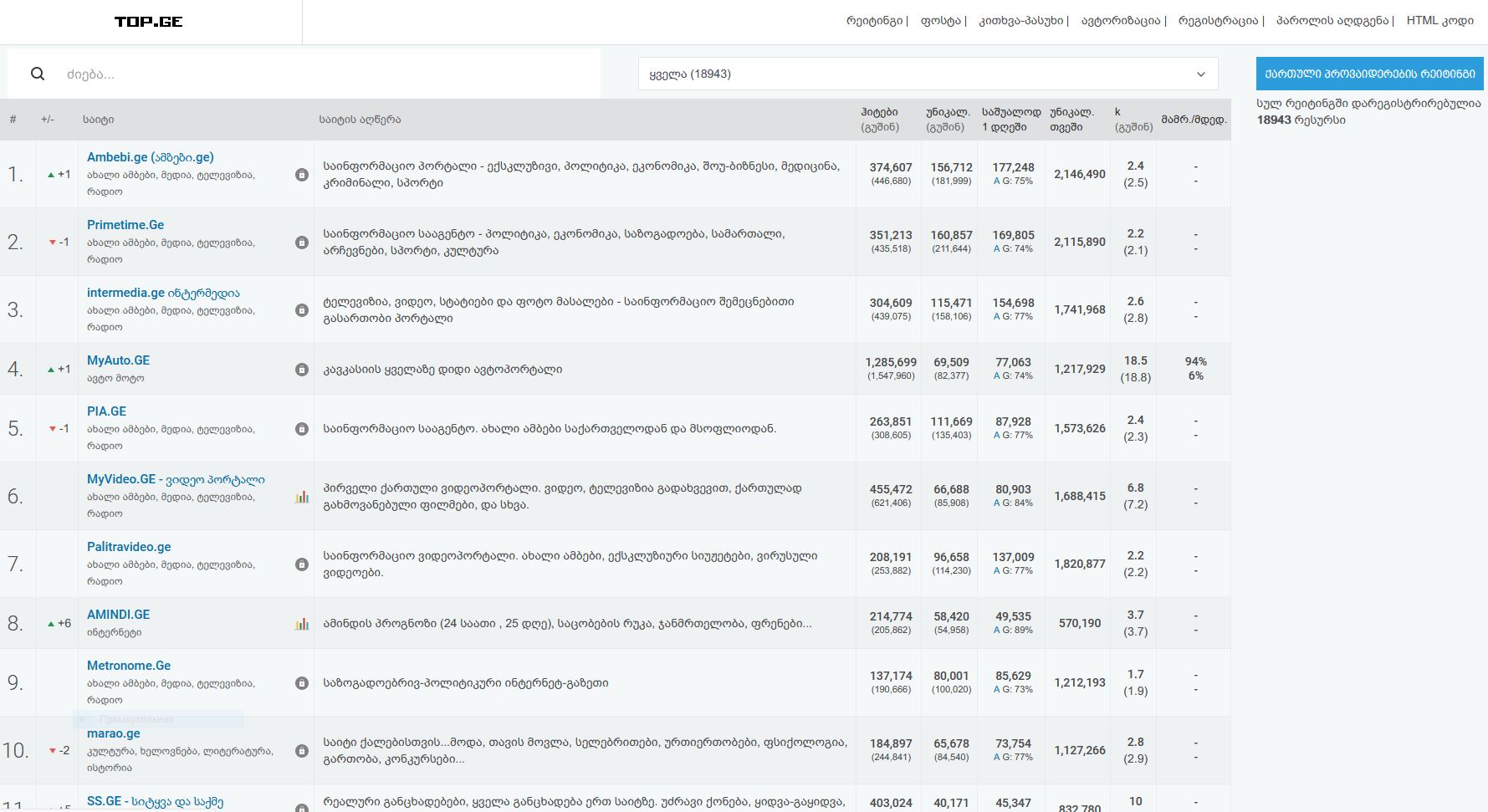 Top.ge – the largest ranking of sites about Georgia and sites in Georgian. At the time of writing, 18895 Internet resources are registered in the rating.
For users, the rating can be useful in finding the most visited sites in their category.
For website owners – any website that meets the requirements can take part in the top.ge rating. Participation requires the installation of a rating button, which is hosted using asynchronous code. You can choose the most suitable button design. Detailed statistics of your site can be closed or left open. A direct link will be installed from the rating pages to your resource.
Among the disadvantages: a link to the site without using the secure HTTPS protocol; incomplete coverage of sites – in fact, only sites that installed the button take part; only Georgian interface language.