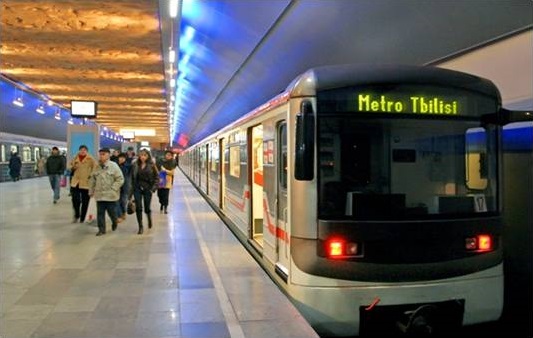 The Tbilisi Metro is part of the Tbilisi Transport Company structure and is the backbone of the city's transport system. Metro in Tbilisi consists of two lines. The Akhmeteli-Varketil line along the Kura River, 19.6 km long, consists of 16 operating stations. At the Vokzalnaya Ploshchad station, the Saburtalinskaya line 9.4 km long, consisting of 7 stations, branches off from it. The construction of the third Rustaveli-Vazisuban line was frozen in the early 90s of the last century.
The operating time of the Tbilisi metro is from 6:00 to 24:00, the interval of train traffic is from 2.5 minutes at rush hour to 12 minutes at late times.
Fare payment system – by plastic cards. Within 1.5 hours after entering the metro, you can use city buses for free.
Announcements in the carriages are spoken in Georgian and English.
For Ukrainian refugees in 2022, travel in the Tbilisi metro is free, upon presentation of a passport at the entrance.