Sighnaghi is one of the most beautiful and cozy towns in Georgia, located in the heart of the Kakheti region. It is no coincidence that this city with winding streets, colorful houses and stunning views of the Alazani Valley received the name "City of Love". Here, every pavement, every balcony, every tree seems to be imbued with an atmosphere of romance and warmth.
Sighnaghi has long been a favorite place for couples wanting to get married. And this is not just a fashion trend or a whim – in Sighnaghi there really is a special tradition of registering marriages. Many couples come here to say their cherished "Yes" against the backdrop of unique Georgian landscapes, and so that their wedding becomes part of the unique atmosphere of this place.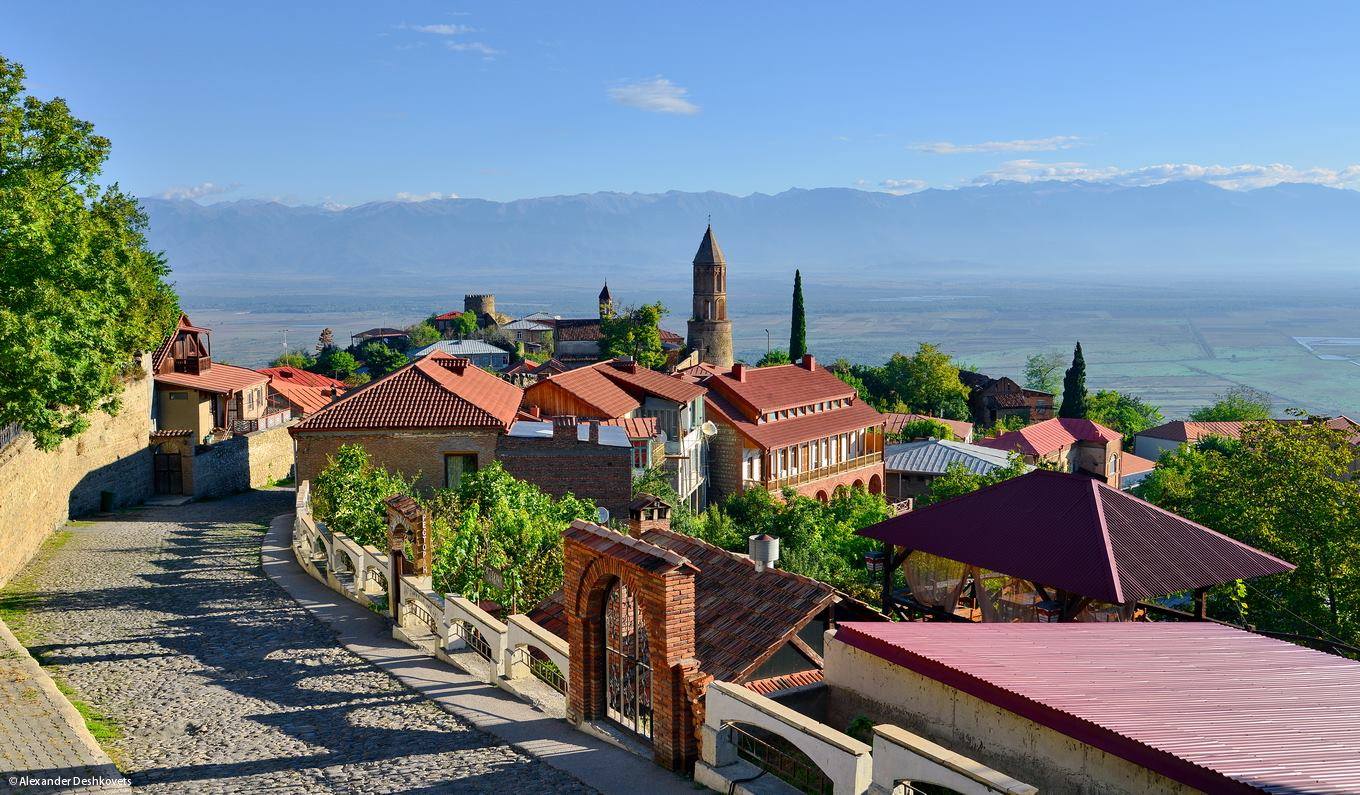 How Sighnaghi became a popular place for marriage registration
With the revival of the cultural and historical traditions of Georgia, Sighnaghi, which was known for centuries as a city of artisans and traders, has transformed its image. The restoration of its narrow streets, squares and houses has given the city a special charm. Moreover, due to its picturesque location, it has become a popular tourist destination.
But one of the key moments that made Sighnaghi a special place for newlyweds was the opening of the registry office, which operates around the clock. Couples from different parts of the country and even from abroad began to come here to register their marriage in this place.
They say that even in ancient times, Sighnaghi was a place where lovers took vows of fidelity to each other. According to one legend, a young winegrower from Sighnaghi and a girl from a neighboring settlement met secretly on one of the hills of the city, since their families were enemies. There, overlooking the Alazani Valley, they vowed eternal love. This story, like many others, makes this city a place where love always overcomes all obstacles.
Marriage registration for foreign couples in Sighnaghi
Wedding in Sighnaghi is quite simple. The first step is to submit an application to the local registry office, accompanied by the necessary documents. After checking them, a registration date is set.
A special feature of this city is that the registry office, as we mentioned above, works here around the clock, which makes it possible to register a marriage at any time of the day. This feature adds a romantic touch to the whole process, allowing the newlyweds to choose, for example, sunset or sunrise for their ceremony.
Documents required for registering a marriage in Sighnaghi:
To register a marriage in Sighnaghi, as in any other part of Georgia, a couple will need the following documents:
Passports of the bride and groom.
Translation of documents into Georgian with notarization and apostille.
If one of the partners was previously married, you will need to provide a divorce certificate or death certificate of the previous spouse.
Date and cost of a wedding in Sighnaghi
The timing for registering a marriage largely depends on the couple themselves. If your goal is to get married as quickly as possible, then doing it in 24 hours in Sighnaghi is quite possible.
But, if you want a wedding in a beautiful location with decor, music and all other attributes, then the organization may take from a couple of weeks to several months, depending on the volume of tasks to be completed.
The cost of a wedding also depends on the size. Wedding in Sighnaghi with the support of specialists from the wedding agency "Shu Wedding" can start from $500. The budget for each event is drawn up individually and adjusted based on the wishes of the lovers.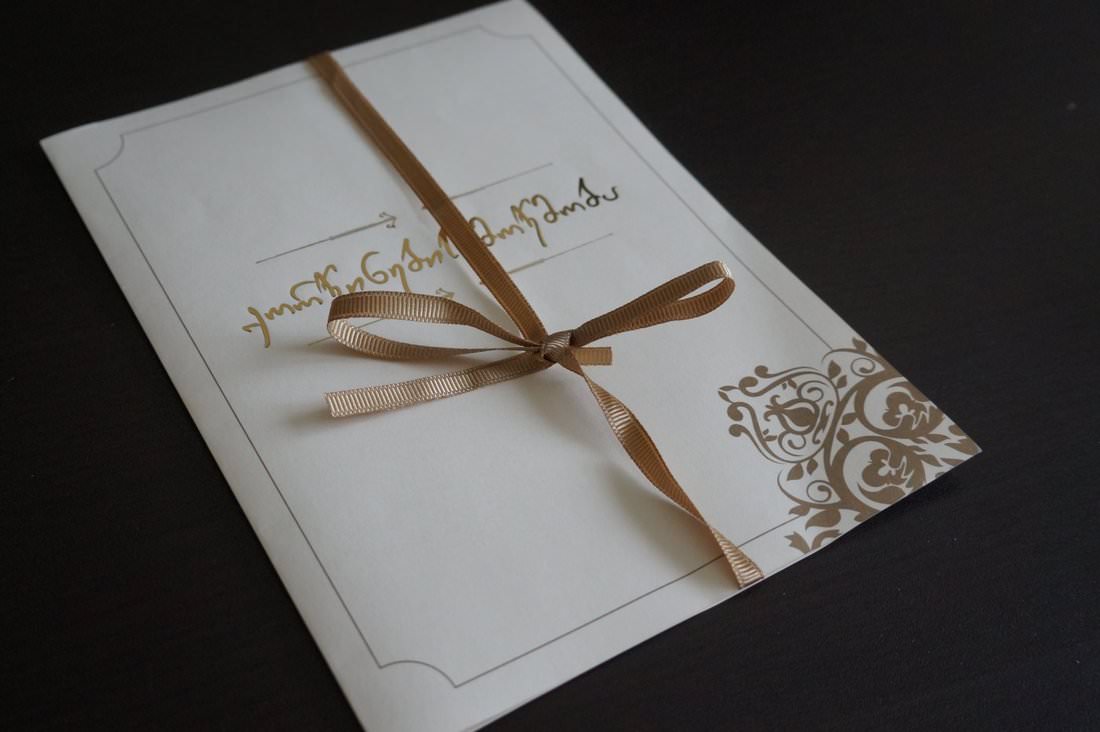 Popular wedding locations in Sighnaghi
Sighnaghi, with its cozy streets, historical buildings and panoramic views of the Alazani Valley, provides many places for unforgettable wedding ceremonies. For example:
Walls of Sighnaghi. Enclosing the old city, these historic walls offer panoramic views of the Alazani Valley, making them an ideal location for wedding photography and outdoor ceremonies.
Tower gardens. Picturesque gardens located inside the city offer shady alleys and cozy corners for wedding celebrations.
St. George's Church: An ancient temple with beautiful architecture and a peaceful atmosphere, which is a popular venue for traditional Georgian wedding ceremonies.
Sighnaghi Wine Cellars: Georgia is famous for its wines, and Sighnaghi is no exception. Many wineries offer their space for wedding celebrations with a local touch.
Houses and villas for rent: For those who prefer a more secluded and intimate event, Sighnaghi has a variety of beautiful houses and villas that can be rented for the day or for the weekend.
Terraces and restaurants with panoramic views: Sighnaghi is famous for its restaurants that offer delicious Georgian dishes and wines. Many have outdoor terraces with stunning views, making them great wedding venues.
Whether it's a luxury resort, a historical monument or a cozy winery, Sighnaghi provides many options to create the perfect wedding ceremony.
"Shu Wedding" – your guide to the world of wedding celebrations in Sighnaghi. From choosing a location to organizing all the nuances, our team guarantees the perfection of every detail.
Sighnaghi is not just a city, it is a special place where every street breathes history and romance. If you dream of a wedding that you will remember throughout your life, Sighnaghi is your ideal choice. Wedding agency "Shu Wedding" will be happy to help you realize your dreams. We invite you to visit the city of love and experience all the magic of this unique place!