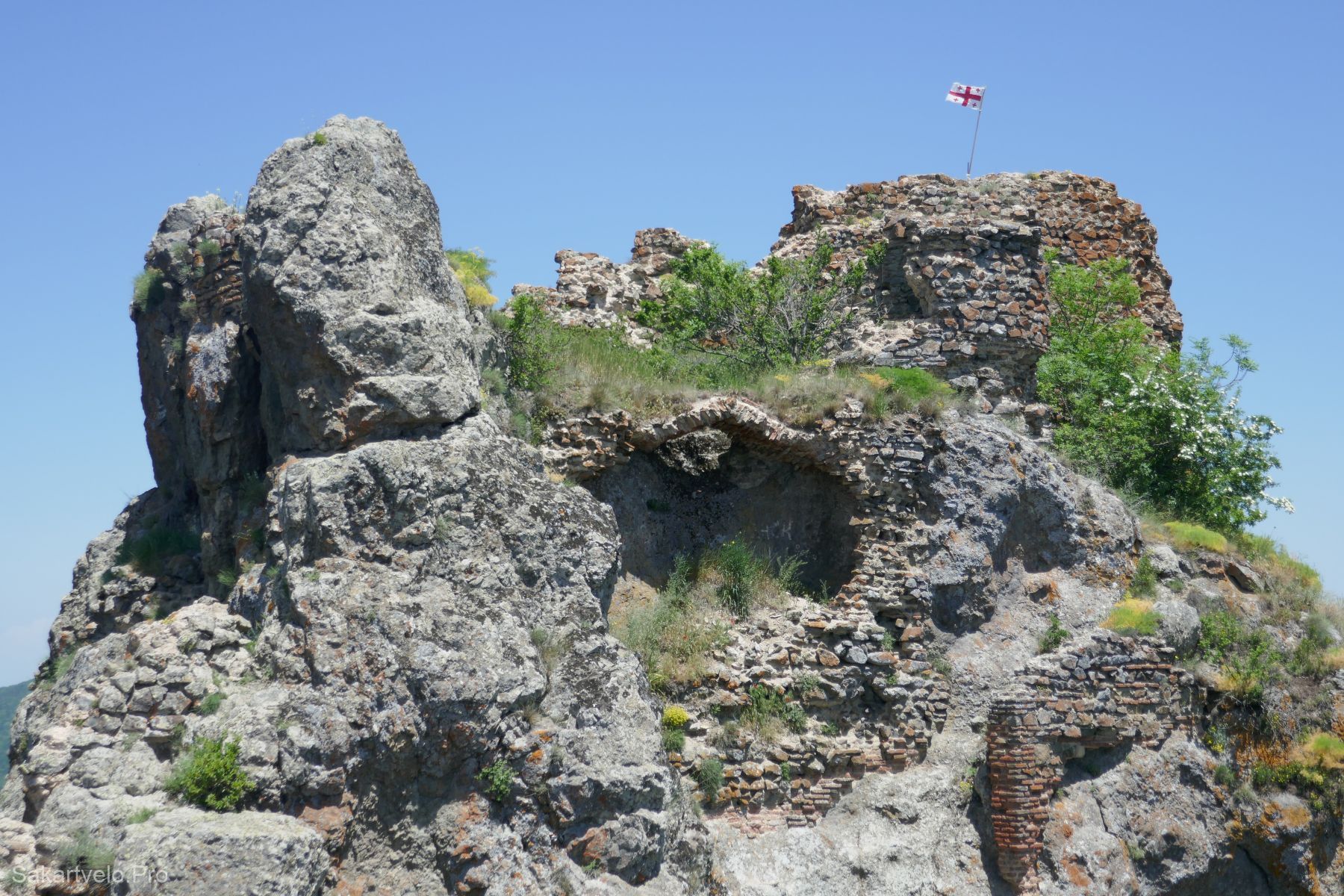 The remains of the fortress are located in the vicinity of Tbilisi near the village of Kojori on the top of Mount Azeula, at an altitude of 1350 meters above sea level. Other names: Azeuli fortress, Kor Ogli fortress, Agarata Fortress.
Only the ruins of the fence and two towers have survived. The fortress was built of rubble and bricks. It has been renovated and rebuilt many times. The oldest layer dates from the second half of the 11th century.
The fortress was intended to protect the caravan route connecting Tbilisi and Armenia.
GPS: 41.640571, 44.692036
You can get there from Tbilisi by city bus number 380 from Baratishvili street (near Liberty Square metro station). The bus leaves every 30-40 minutes. Further, in the village of Kojori, you need to get to the turn with coordinates 41.648904, 44.701025 and walk about 1.7 km to the fortress. Perfect for history lovers, for a weekend walk if you are in Tbilisi. There are camping sites along the way and beautiful views from the mountain. You can combine the trip with a hike in the surroundings, for example, after the fortress along the picturesque Georgian roads, go to the neighboring village of Tabakhmela and from there leave for Tbilisi by bus number 374. Before the trip, do not forget to check the weather forecast.