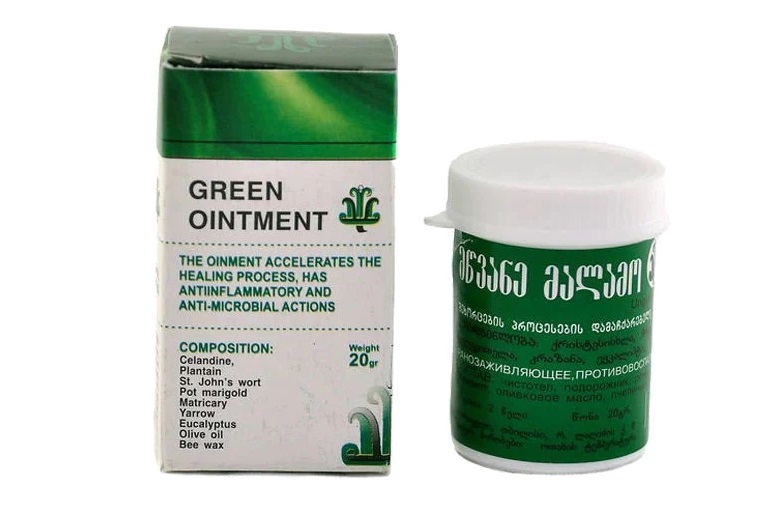 The patent for the Green Ointment was issued to Georgia in 1996 and it is deservedly popular – at a low price it has a wide range of applications, a pleasant composition and it is sold without a prescription.
Visitors know little about this remedy, but it is worth looking for it – the ointment fits well into a home and travel first aid kit and does an excellent job with first aid.
In fact, this is a balm, in its composition: celandine, plantain, St. John's wort, calendula, chamomile, yarrow, eucalyptus, olive oil, beeswax.
The ointment accelerates the healing process, has anti-inflammatory and antimicrobial effects.
It copes well with insect bites. Relieves pain from burns, including burns due to sunburn, promotes the speedy restoration of the skin surface.
This ointment works well after hair removal procedures, it soothes and cools the skin.
"Green ointment" is used in the treatment of infected and non-infected wounds, purulent lesions of the subcutaneous tissue (furuncles, abscess, panaritium), trophic ulcers of various etiologies, bedsores, colpitis, in the treatment of rectal fissures, as an anti-inflammatory treatment of hemorrhoids, with nosebleeds, with diaper rash.
This inexpensive tool can be brought as a souvenir, its properties have long been appreciated.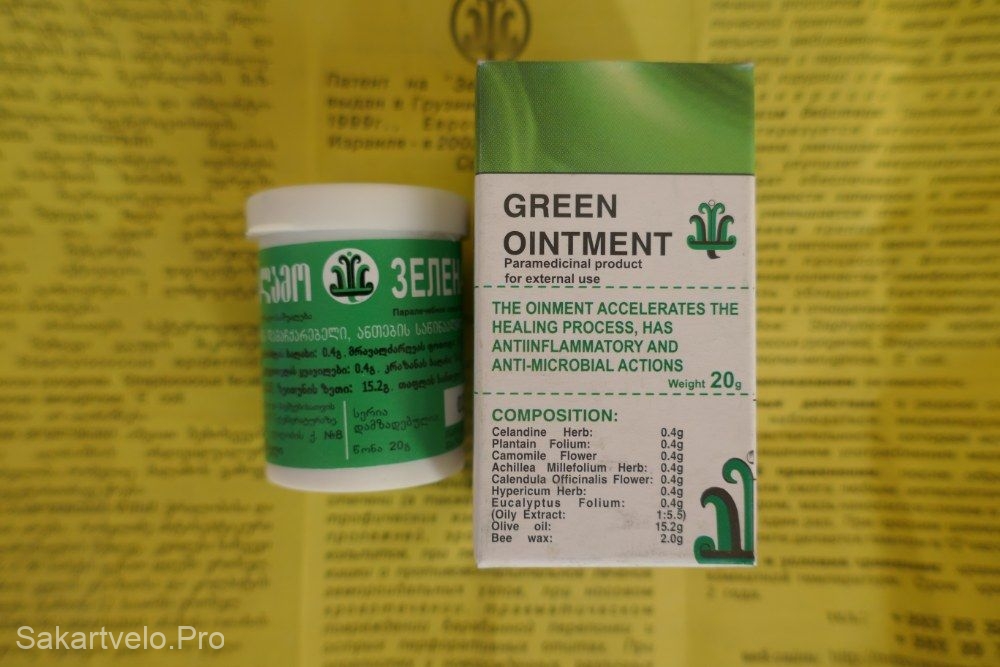 Instructions for Georgian Green Ointment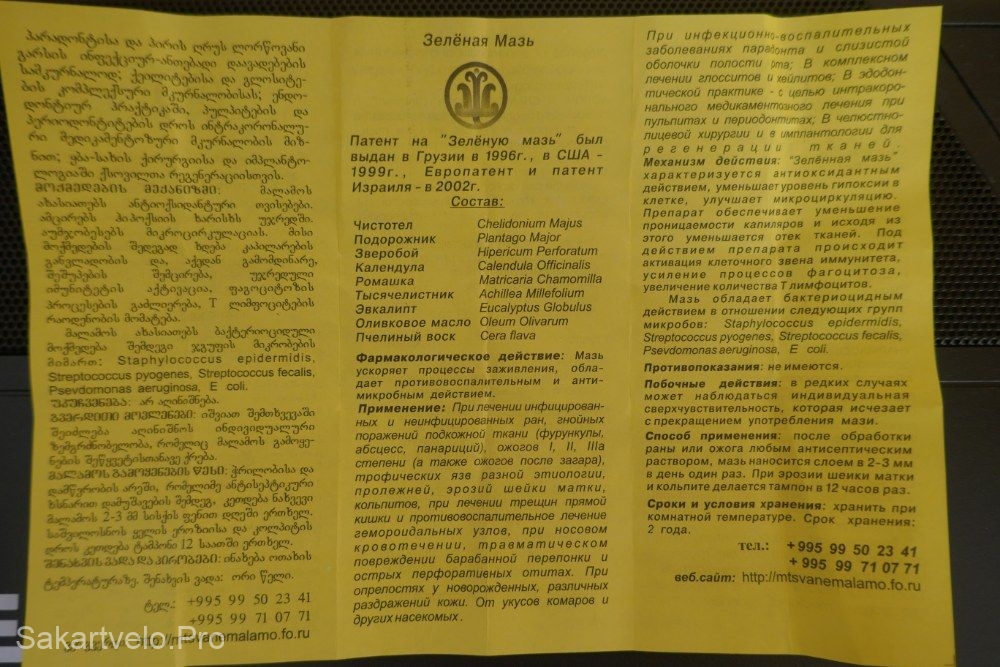 Instructions for Green Ointment