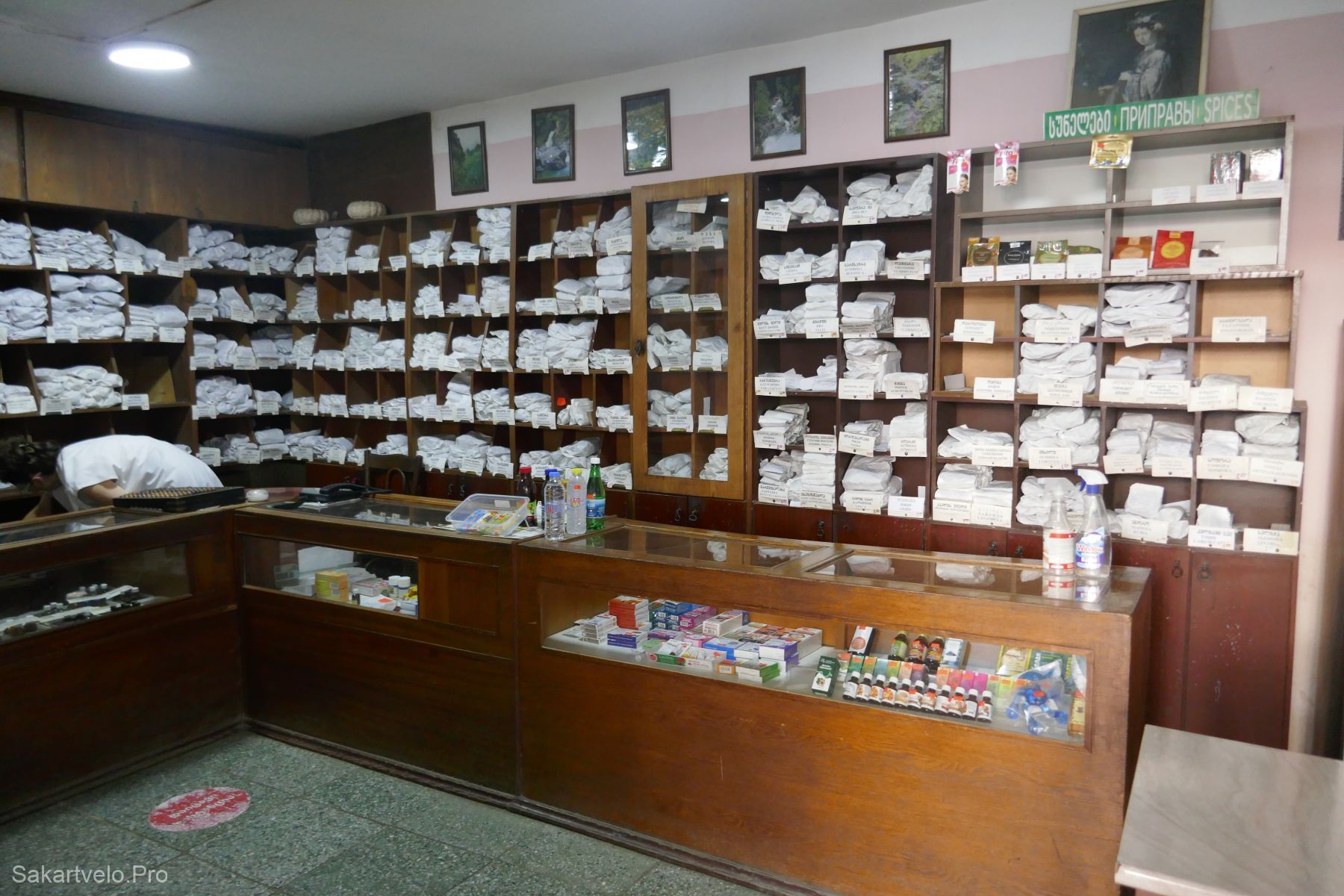 A lot of greens are sold in the markets of Tbilisi, but all of them are used for food or as a condiment. And finding a pharmacy chamomile or fennel for colic is already difficult.
The pharmacy, from which the fragrant steppe breathes, is located in the city center at Kote Afkhazi, 53. GPS 41.690023, 44.808212
In a small cozy room a rich selection of medicinal herbs. They are well made and well stocked. Prices are low.
Also here you can buy tooth powder, oils, cosmetic clay, honey and much more.
Calm elderly Georgian women will help you find the right herbs.