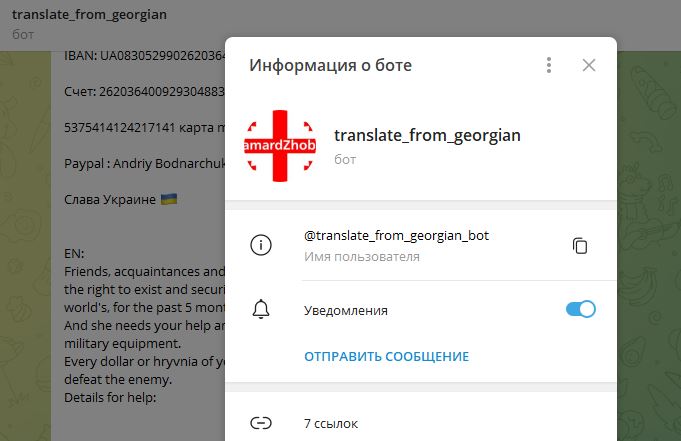 Foreigners in Georgia often face the problem of understanding SMS, the text of which is a transliteration from the Georgian language.
To solve this problem, kind people created a telegram bot that will help you with this issue for free.
Bot address: @translate_from_georgian_bot
This bot is designed to translate Georgian text written in Latin into the Georgian alphabet. Since there is no single standard, 4 types of transcription are added here.
The bot has the ability to automatically translate on the fly into the selected language.